Solitaire Dreams 3.20 - Egyptian Trip
Posted on Aug 20, 2021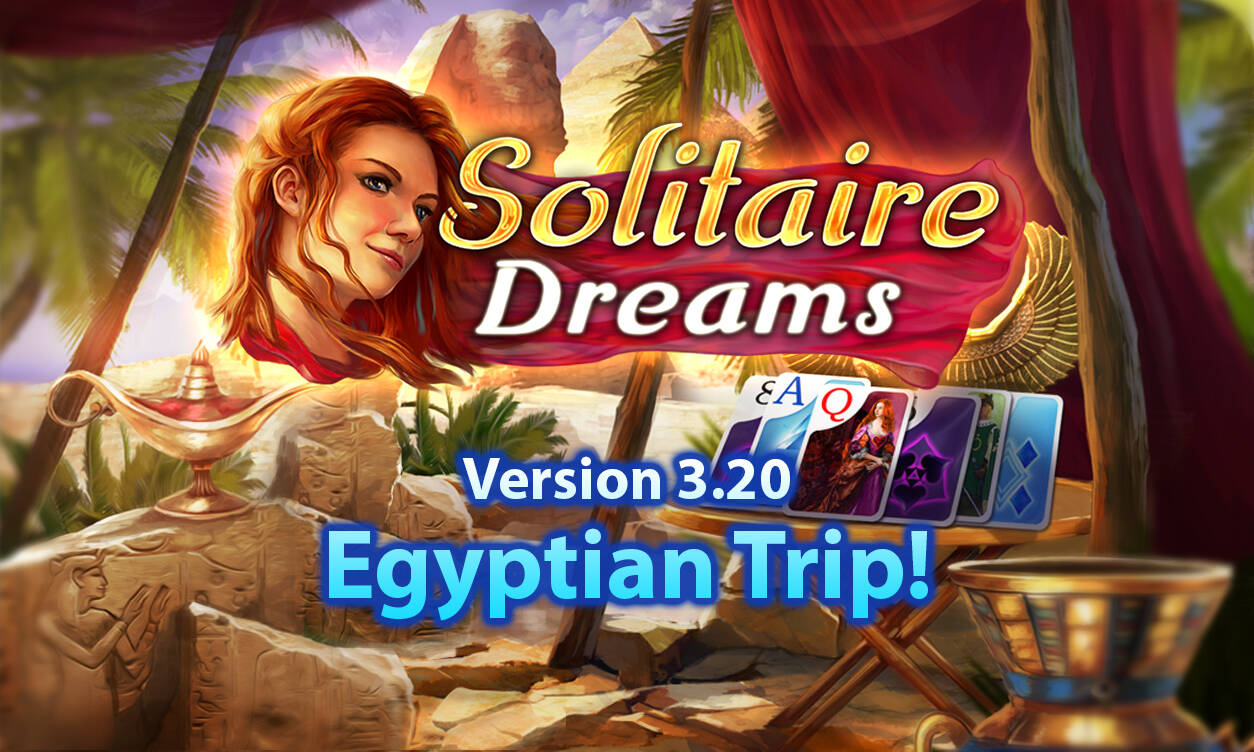 Let's try something new! 🔆 With version 3.20 of Solitaire Dreams we're introducing a new kind of a special event. Egyptian Trip has just started and it opens a whole new set of Egyptian themed levels. There are several rewards along the path and a special one for those brave spirits who complete everything, including all the challenges.
Oh, and if you're just starting with the game, make sure to reach at least level 55 to be able to enter.
As the tradition goes, we've also added a whole new chapter 23 with 90 levels for you to play.
So, off to the pyramids we go! Hurry up though, since this one is a short trip. Lasts only a week.