Solitaire Dreams 3.22 - Ice Cream Shop
Posted on Sep 27, 2021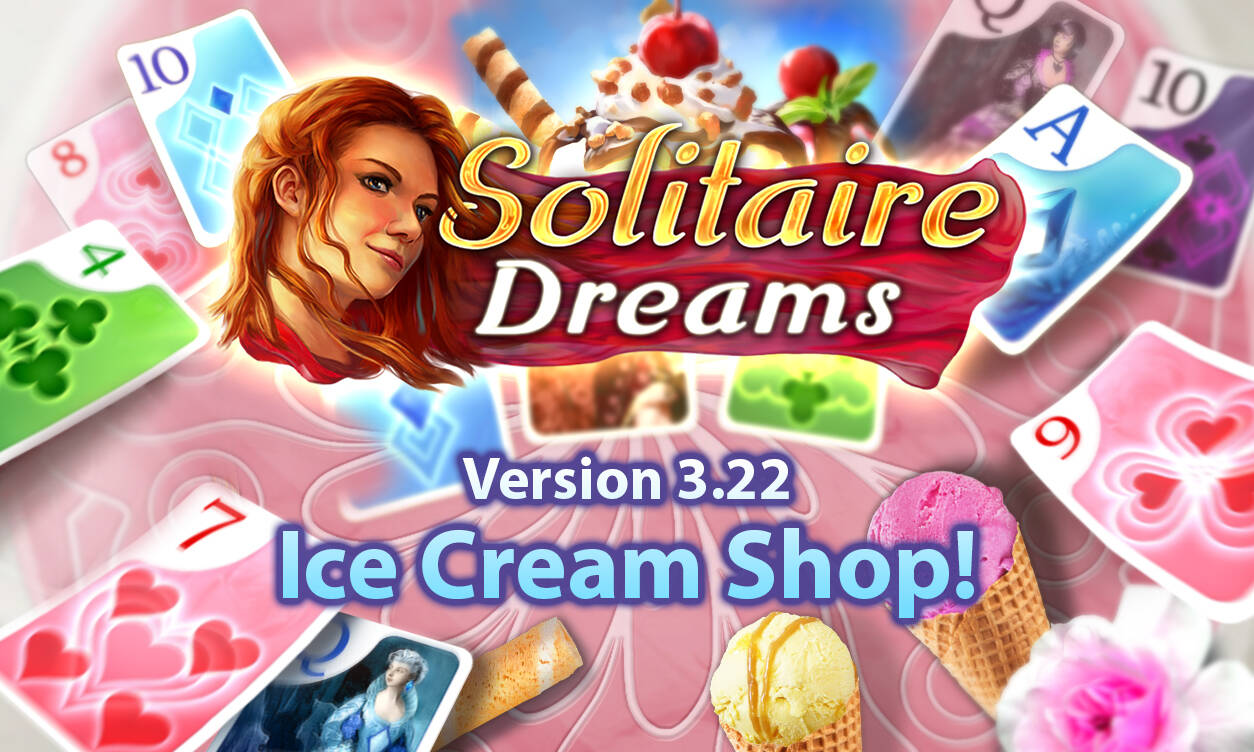 What's the one thing everybody loves? Ice cream, of course! The sweet frozen treat that smells like summer and tastes like sunshine. And with every juicy bite makes you feel like 5 years old again. Please step into our parlour and let us serve you 🍦 as the new special event has just started! Don't delay - it's here for one week only.
By the way, if you're just starting with the game, make sure to reach at least level 55 to be able to enter.
Oh, we've also added a new chapter 25 with 90 levels!