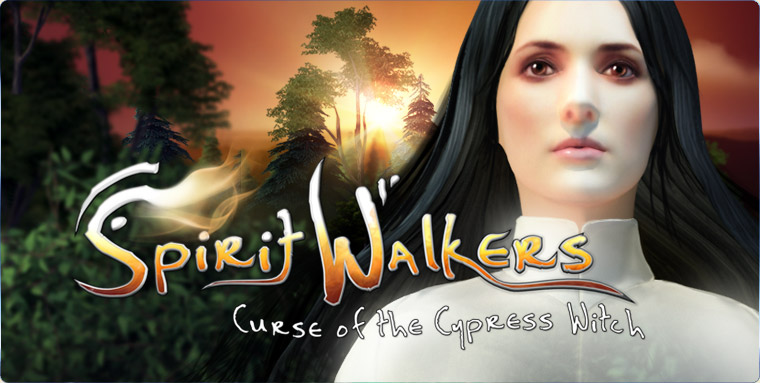 Spirit Walkers: Curse of the Cypress Witch

After their hiking trip takes a tragic turn, a group of friends is forced to travel between realms to undo an old wrong and save the Cypress Witch.

free trial
Other worlds

Experience the etheric dimension, shadow copy of the real world.

Time Travel

Shift between realms and travel in time to complete your quest.

Adventure

Explore an old hotel, repair a steamboat and save a Native American wedding.
Extra bonus
This version of the game (we call it "Author's Edition") includes a special feature not available in portal versions: achievements. 12 trophies will be your reward for playing the game with exceptional skill. Try earning them all :)
Will my computer run the game?
As always, we recommend to download the free demo and test it before ordering.
Minimal system requirements are:
PC:
Mac:

Windows XP Service Pack 2, Vista or Windows 7
Processor 1.4 GHz
1024 MB System RAM
3D Video Card with 32 MB Video RAM

OS X 10.6 (Snow Leopard) or 10.7 (Lion)
Processor 1.4 GHz (Intel)
1024 MB System RAM